2018 NASPEs Award Winners & Nominees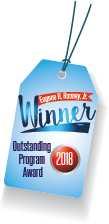 The Management and Leadership Learning Pyramid (MLLP) was developed by the Strategic Learning Solutions (SLS) division of the Department of Human Resources (DOHR). It consists of 28 learning modules – more than 90 hours of supervisor learning content – organized as a four-level Management and Leadership Certificate program and delivered in both classroom and online learning environments.
Click here to read the program overview.
---

Alabama's Span of Control Guide
-

Created at the request of the Chair of the Alabama Senate General Fund Committee to provide a consistent, reliable measurement tool to be used to determine an appropriate number of managerial/supervisory positions among the state agencies.

Why is this program a new and creative method: The factors and levels contained within the Guide provide 13 factors and three levels to determine a span of control that is based on the judgment within an organization that provides for consistency among allocations that may be very dissimilar.

Arizona HRD: Innovating People Systems to Accelerate the Performance of State Government
- The Arizona State Human Resources Division (HRD) creates and continuously improves Arizona's People Systems, in alignment with the Arizona Management System (AMS), an intentional, results-driven approach for doing the work of state government so that every state employee reflects on performance, reduces waste and commits to continuous improvement with sustainable progress. HRD developed and implemented a comprehensive suite of statewide People Systems to support employees as they apply these principles.
Florida Employment of Individuals with Disabilities
- The Employment of Individuals with Disabilities (IWD) program provides a comprehensive approach to enhance the inclusiveness and diversity within Florida's State Personnel System. The program focuses on strategies for the recruitment, hiring, and retention of IWD in the workforce, without a legislative mandate or executive order prescribing a set number or percentage of hires. Click here for the 1-page summary.
MassCareers Onboarding Pilot
- The Onboarding pilot developed and tested a variety of enhancements to the Commonwealth's newly automated onboarding process, called MassCareers. The enhancements aimed to improve the new hire's experience during the onboarding process by, among other things: streamlining the forms completed online; accepting electronic signatures on certain forms; and, creating informative communications to the new hire through automated email and videos embedded into MassCareers.
New Mexico Real World Working Challenge
- The Real World Working Challenge is an innovative program designed to increase the awareness among high school age students about potential careers with state government. It is an 8-week program in which students get an inside look at the mission, scope, and inner-workings of a particular state agency. Click here to read the summary document.
See the YouTube video here.
Oregon Pay Equity
- The Department of Administrative Services, Chief Human Resources Office chartered a project team to revise current statewide policies, contracts and practices that impact state employee compensation and salary negotiations with applicants seeking state employment. The project team will train and educate HR business partners and hiring managers on the new processes and policies. The project includes an equal pay analysis of the current workforce to determine where inequities exist and recommend corrective actions to state leadership.
Tennessee Next Level Leadership Academy
- The Next Level Leadership Academy (NLLA) is an innovative approach to succession planning and was designed to address the critical need of developing future leaders and retain top talent within the department. NLLA is a customized competency-based leadership development program for up to 15 current and emerging leaders working within the Department of Human Resources (DOHR). Read the "at a glance" summary here.
Tennessee Strategic HR Service Delivery
- The initiative provides an enhanced and more efficient HR experience for employees, managers, and agency HR professionals, enabling leaders to identify the critical HR and Talent Management priorities that need to be addressed to achieve long-term business objectives. Read the overview here.
Washington Biennial State Classification Proposal Analysis
- The purpose of this program is to provide an opportunity for agencies and higher education institutions to submit proposals in order to address their overall classification and/or compensation business needs. Our goal with this process is to collaborate with state employers in order to identify and provide the best possible human resource services and solutions while considering the finite fiscal resources of the State. Nomination information is here.
Washington Enterprise Business Resource Groups (BRGs)
- Our Business Resource Groups (BRGs) are state employee-led, self‐directed voluntary groups that offer opportunities to network internally, attract a diverse employee base, provide the inclusion of ideas and solutions, create opportunities for mentoring and career development, and allow the voices of our employees to be heard resulting in a more diverse, equitable and inclusive workforce. Nomination information is here.
---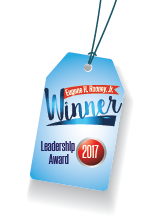 Joyce Oreskovich, Director, Maine Bureau of Human Resources
Established in memory of Eugene H. Rooney, Jr., who served as NASPE President at a time of great growth for the organization, recognizes individuals who exemplify the character, qualities and influence that Rooney had on state personnel administration.
The winner is Joyce A. Oreskovich, Director, Maine Bureau of Human Resources. Oreskovich has led the State's HR community through the transformation from a predominantly transactional HR program to a more strategic one. She has been an integral member of the state's steering committee for the creation and implementation of a new human resources management system and has promoted learning opportunities for HR to grow with this transformation. Joyce has been the driving force behind a newly-created Talent Management Division in the Bureau.
Oreskovich was vital to the development of the greatly successful Maine Management Summit, a three-day conference for managers across the state to convene for immersive sessions on the issues and challenges state managers face. Under her leadership, the Maine Civil Service law and rules are being modernized with a goal of creating more flexibility and accountability for managers while maintaining a merit based human resource management system.
As the Director of the Bureau of Human Resources, she established one of the first suicide prevention and intervention programs in the country, a model that has been used in both public and private sector entities. During her tenure, she was instrumental in enacting a state law giving preference to qualified veteran applicants for employment. Finally, Oreskovich's role as co-chair for management on the State Employee Health Commission has contributed to ensuring that employees, retirees, and their families have access to health care providers who deliver the highest quality of care at reasonable cost.
Oreskovich sets the example for her team to follow and that leads them all to achieve great things. Joyce has served on NASPE's executive committee for 6 years and is currently NASPE's President.
---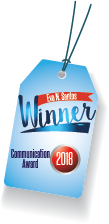 The goal: to influence agency leaders to change/improve how they take action based on survey results. This project leveraged multilayered communication elements to drive its success. The plan tied every element of the project together, anticipating the overall survey experience across the survey timeline. The plan linked each piece of collateral to key email messages, comprehending how each piece of collateral would touch the customer to influence action.

Louisiana Compensation Redesign Communication Plan
- Louisiana State Civil Service leadership created the Compensation Redesign Communication Plan to publicize the benefits of Compensation Redesign and lessen any concerns that employees might have about their future with the state. The communication plan included general circulars; a dedicated website; a series of town hall-type meetings along with individual employee consultations; educational videos and infographics; and a variety of tools such as the compensation redesign calculator and transition guidelines.
Louisiana Preventing Sexual Harassment 2017/2018 Web Training
- State Civil Service offers a one-hour online training on preventing sexual harassment in the workplace. The current training consists primarily of videos made to imitate a newsroom setting that informs viewers of important information covered in most sexual harassment policies while allowing viewers to experience and follow a realistic scenario from start to finish. It also includes printable job aids as additional resources. This course not only meets the state's mandatory training requirement, but does so in a way that captivates the audience.
Oregon Pay Equity Project Webpage http://payequity.oregon.gov
- The purpose of the webpage is to provide information to employees, state leadership and agency HR departments about the project, guidance and communications for employees completing the Pay Equity survey and resources for HR professionals. Guidance and communications for employees include videos explaining why they should complete the survey, Frequently Asked Questions, step-by-step survey instructions, a webinar discussing the survey with project team members and resources for employees to access if they require additional assistance. http://www.oregon.gov/das/hr/pages/equity.aspx
TENNESSEE GOVERNMENT LEADERSHIP LINK
- The Tennessee Government Leadership LINK is published four times a year by the Department of Human Resources in collaboration with the Tennessee Government Leadership Council (TGLC). The TGLC's mission is to provide strategic guidance in development opportunities for leaders in Tennessee State government. Available in both printed and online formats, the LINK is a tool that is an innovative resource for connecting over 2,500 TGL alumni across State government. Click here to see a copy of the newsletter.
---

The Communities of Interest program is an innovative solution to an admitted need for inexpensive yet effective continuing education to the hundreds of human resource professionals within the 31 State Personnel System (SPS) agencies in Florida. The Communities of Interest is a low-cost professional development opportunity provided to subject matter experts (SME) and human resource professionals that leverages seasoned staff knowledge through collaboration on issues, idea sharing, discussion of common challenges, the creation of efficiencies, and recommendations for improvements to enhance HR practices and eliminate unfair labor practices. See the poster here.
Honorable Mention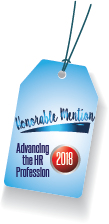 The Emerging HR Leaders course was designed to develop the capacity of current and future leaders within the Utah Department of Human Resource Management. The course consists of six weeks of classroom instruction, utilizing the small-group instructional method (we only allow up to 14 total persons to attend), and a six-week individual project, using an action learning approach where participants continue to engage in team meetings asking questions and giving feedback on each other's projects, prior to their finally presenting their projects to agency management.

Lousiana State Civil Service Performance Consulting
- SCS has launched a holistic, systemic, and competency-based consulting service that combines business, organizational, and human performance analysis to provide agencies with a practicable and tangible standard of performance excellence which easily translates into every step of the employee lifecycle.
Mississippi Active Shooter Situations: What Should You Do
- The training gives an overview of the best options for response during an active shooter incident and includes video enactments of possible scenarios and responses. The webinar is available to the public on MSPB's website and is approximately 20 minutes long. https://www.mspb.ms.gov/active-shooter-situations.aspx