The NASPEs Hall of Fame
NASPE's Winner's Circle

 |  2015 | 2014 |  2013  |  2012  |  2011  |  2010 | 2009  |  2008  |  2007  |  2006  |  2005  |  2004  |  2003  |  2002  |  2001  |  2000  |  1999 | 1998
---
2019 NASPEs Winners
Rooney Award: Innovative State Human Resource Management Program
Government Leadership Black Belt Program, Tennessee Department of Human Resources
Rooney Award: Leadership
Tom Stephens, Secretary, Kentucky Personnel Cabinet

Santos Communication Award
 Pop-Up Video: Every Day for Every Citizen, Louisiana Department of State Civil Service
Connecting People to Purpose, Kentucky Personnel Cabinet (Award of Merit)
 Advancing the HR Profession Award
 EEO, Diversity & Inclusion Conference, Kentucky Personnel Cabinet

---
 2018 NASPEs Award Winners
Rooney Award: Innovative State Human Resource Management Program
Tennessee Management & Leadership Learning Pyramid 
Rooney Award: Leadership in State Human Resource Management
Joyce Oreskovich, Director, Maine Bureau of Human Resources
Eva N. Santos Communications Award
Arizona - Applying Multilayer Communication Strategies to Statewide Employee Engagement Planning 
Advancing the HR Profession Award
 Florida Communities of Interest 
2016 NASPEs Award Winners
Eugene H. Rooney, Jr. Outstanding Program Award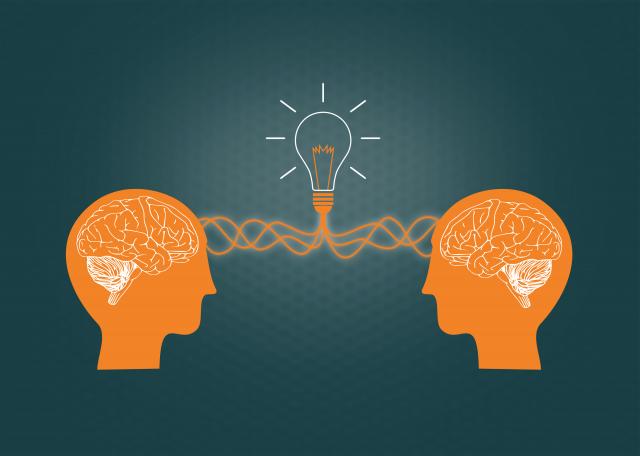 Currently, 16% of Pennsylvania's state employee workforce is eligible to retire and is projected to rise to 32% by 2020. The Commonwealth Mentoring Program takes a strategic approach to formal mentoring by providing intentional learning directly linked to specific workforce and succession planning concerns. 
---
Eugene H. Rooney, Jr. Leadership Award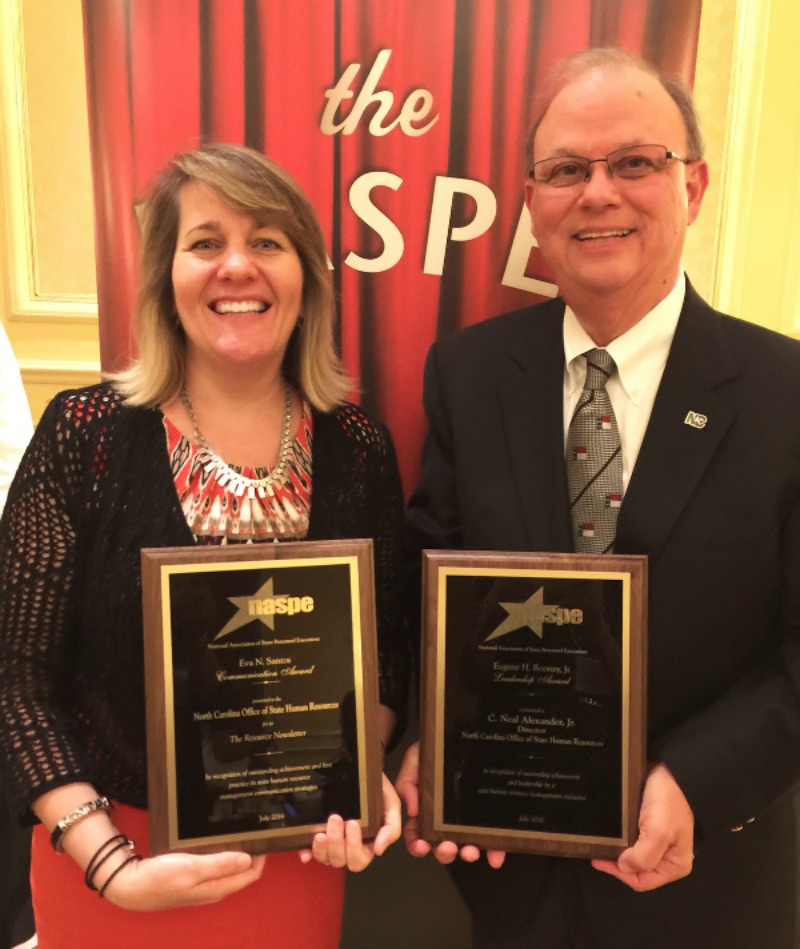 C. Neal Alexander, Jr.
North Carolina Office of State
Human Resources 
Director Alexander distinguished himself through his exceptional leadership in the field of human resource management across state government and for implementing innovative state human resource management practices that ensure access and equity while enhancing productivity and service delivery. Through his leadership, he has elevated the role of HR in North Carolina state government by making HR a strategic business partner in advancing the state's organizational effectiveness.
---
 Eva N. Santos Communication Award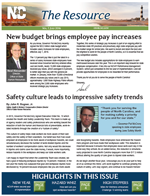 News and updates about the Office of State Human Resources and issues that affect North Carolina state employees are available on The Resource blog.
---
Advancing the HR Profession Award
---
NASPE Eugene H. Rooney, Jr. Awards
Leadership Award
Innovative Program Award
Nominations - Rooney Innovative Program Award

Utah - State Jobs 2.0 User Training Resource Program
Eva N. Santos Communications Award
Nominations - Santos Communication Awards
Advancing the HR Profession
Nominations - Santos Communication Awards
---
NASPE Eugene H. Rooney, Jr. Awards
Congratulations to Pennsylvania for winning all three NASPEs Awards for 2014
Check out Pennsylvania Office of Administration's Facebook Page for more information 
Leadership Award
Innovative Program Award
Nominations - Rooney Innovative Program Award
Eva N. Santos Communications Award
Nominations - Santos Communication Awards
---
NASPE Eugene H. Rooney, Jr. Awards
Leadership Award
Innovative Program Award
Nominations - Rooney Innovative Program Award
Eva N. Santos Communications Award
Nominations - Santos Communication Awards
---
NASPE Eugene H. Rooney, Jr. Awards
Leadership Winner
Innovative Program Winner
Nominations
Communications Award Winner
Nominations
---
NASPE Eugene H. Rooney, Jr. Awards
Innovative Program Winner
Nominations
NASPE Communications Award
Innovative Communication Award Winner 
Communication Award of Merit 
Nominations
---
NASPE Eugene H. Rooney, Jr. Award
Leadership Winner
Innovative Program Winner
Nominations
NASPE Communication Awards
Nominations
Electronic Category

Print Category
---
NASPE Eugene H. Rooney, Jr. Award
Leadership Winner 
Award of Merit Program
Nominations
NASPE Communication Awards
Nominations
Electronic Category

Print Category
---
NASPE Eugene H. Rooney, Jr. Award
Leadership Winner
Innovation Program Winners (Tie)

Award of Merit
Nominations
NASPE Communication Awards
Nominations

Audio/Video

Electronic

Print

On the Road to Wellness. . The Delaware Way (Delaware)

L.I.F.E. Female Leaders: The Next Generation (North Carolina)

Oklahoma State Government Equal Opportunity/Affirmative Action Status Report for Fiscal Year 2006 (Oklahoma)

Fiscal Year 2007 Annual Report and Workforce Summary (Oklahoma)

Mayor Adrian M. Fenty's Citywide Job Fair Spring of 2008 Poster (Washington DC)
---
NASPE Eugene H. Rooney, Jr. Award
Leadership Winner 

Innovative Management Program Winner 
Award of Merit Program  
Nominations
---
NASPE Eugene H. Rooney, Jr. Award
Leadership Winner 
Innovative Management Program Winner 
Award of Merit Program 
Nominations
---
NASPE Eugene H. Rooney, Jr. Award
Leadership Winner 
Innovative Management Program Winner  
Award of Merit Program

---
NASPE Eugene H. Rooney, Jr. Award
Leadership Winner 
Innnovative Management Program Winner
Award of Merit

---
NASPE Eugene H. Rooney, Jr. Award
Leadership Winner
Innovative Management Program Winner
Award of Merit

---
NASPE Eugene H. Rooney, Jr. Award
Leadership Winner
Innovative Management Program Winner

Repetitive Motion Injury Cost Reduction Program (Colorado)
---
NASPE Eugene H. Rooney, Jr. Award
Leadership Winner
Innovative Management Program Winner
---
NASPE Eugene H. Rooney, Jr. Award
Leadership Winner
Donna G. Traywick, South Carolina
Innovative Management Program Winner

Nontraditional Arbitration (Ohio)
---
NASPE Eugene H. Rooney, Jr. Award
Leadership Winner
Robert Lavigna, Wisconsin
Innovative Management Program Winnner

New Civil Service (New York)
---
NASPE Eugene H. Rooney, Jr. Award
Leadership Winner
Dennis Karras, Washington
Innovative Management Program Winner
Workplace Alaska (Alaska)
Agency Self-Evaluation of HR Management and HR Management Plan (Oklahoma)
Communications Awards
Winner