Thinking of Extending your Maine Stay?
Check out what NASPE President, Joyce Oreskovich, suggests you do

We really do have it all in Maine.
Pine-filled forests (about 90 percent of Maine is forested, the highest percentage of any state. This includes some 12 million acres in the northern part of Maine where few people live).
Majestic mountains (Speckled Mountain and Caribou Mountain - which reach elevations of 2,877 and 3,343 feet, respectively - represent 12,000 acres of Maine's portion of the White Mountains).
And BEACHES! Lots of beaches!!! Maine beaches have something for everyone - whether you like to simply relax in the sand or swim and surf in the waves. Southern Maine beaches are smooth and sandy while further up the coast State Parks are more secluded and scenic, offering an array of tidal pools, water sports and campsites.
Check out the Top 10 Beaches here

So now that you've just spent some time soaking up the beauty of the Portland Head Light, it's time to grab a lobster roll or lobster chowder or both, right? And where else but "The Lobster Shack" a mere 5-10 minutes away from the Head Light. Called "Mother Nature's Most Beautiful Dining Room" and featured on the Travel Channel, you're just not going to believe this spot. Check it out on the two videos on their website. http://lobstershacktwolights.com/.
Hey, if it's good enough for Man vs Food, you know I'm going to love it!!

If you see nothing else, nothing else outside the Harborview Hotel, you must see the Portland Head Light https://portlandheadlight.com/. It is a mere hop, skip and a jump from the hotel to the Head Light (that's what we call lighthouses here in Maine, ayuh!). I'm not going to begin to try to describe its beauty. You've seen it on a US postage stamp, you've seen it on calendars of lighthouses, you may see it out the window of your airplane if you sit on the left side on your way in to Portland, but please treat yourself to a glimpse of the rocky coast of Maine. It's so easy to get there and will be impossible to forget.

Oh. My. Gosh. You have to visit the Coastal Maine Botanical Gardens in the Boothbay Harbor Region.
The Botanical Garden is located on the outskirts of the sweet village of Boothbay Harbor. Boothbay Harbor is about a 1.5-hour drive (give or take) from Portland straight up Rte. 1 and then down a twisting and turning 2-lane on a peninsula that reaches out to the great Atlantic.
If you want to see schooners and working lobster boats, go on a whale watch, shop for beautiful art, jewelry or souvenirs, eat cotton candy, ice cream and popcorn in all flavors, have dinner (and perhaps a drink) on a deck overlooking a pristine harbor that will make you smile, Boothbay Harbor's your destination. Oh. Right. And the amazing Botanical Garden! http://www.visitmaine.net/page/94/boothbay-harbor-maine.

"Breaking Bad" fans, brace yourselves. Our beloved Jesse Pinkman (AKA Aaron Paul) rolled into Portland, Maine for a weekend of food, adventures, and exploring with his wife, Lauren Paul.
Read More: Aaron Paul from Breaking Bad Spent the Weekend Eating His Way Through Portland, Maine

Are you adding some vacation time to your visit to Maine? Well, then, there's no problem with a nice beverage during the day, is there?
Check out these SECRET gems. Only those "in the know", like you & me (& the others that read this article) are even aware of these winners.
---

Whether you ride the Beast of the Y'East tour bus, join a hash run, or strike out on your own, be sure to explore Portland's prolific scene of microbrews, spirits and viticulture.
The growing breadth of craft beer, wine and distilled spirit producers is astounding, but in an era of discerning drinkers it takes creative flair and a competitive edge to flourish. Maine is at the forefront of this beverage boom and Greater Portland offers some of the most accessible, palate pleasing imbibing opportunities around!
---

Gotta go - I need a snack after looking at this!
---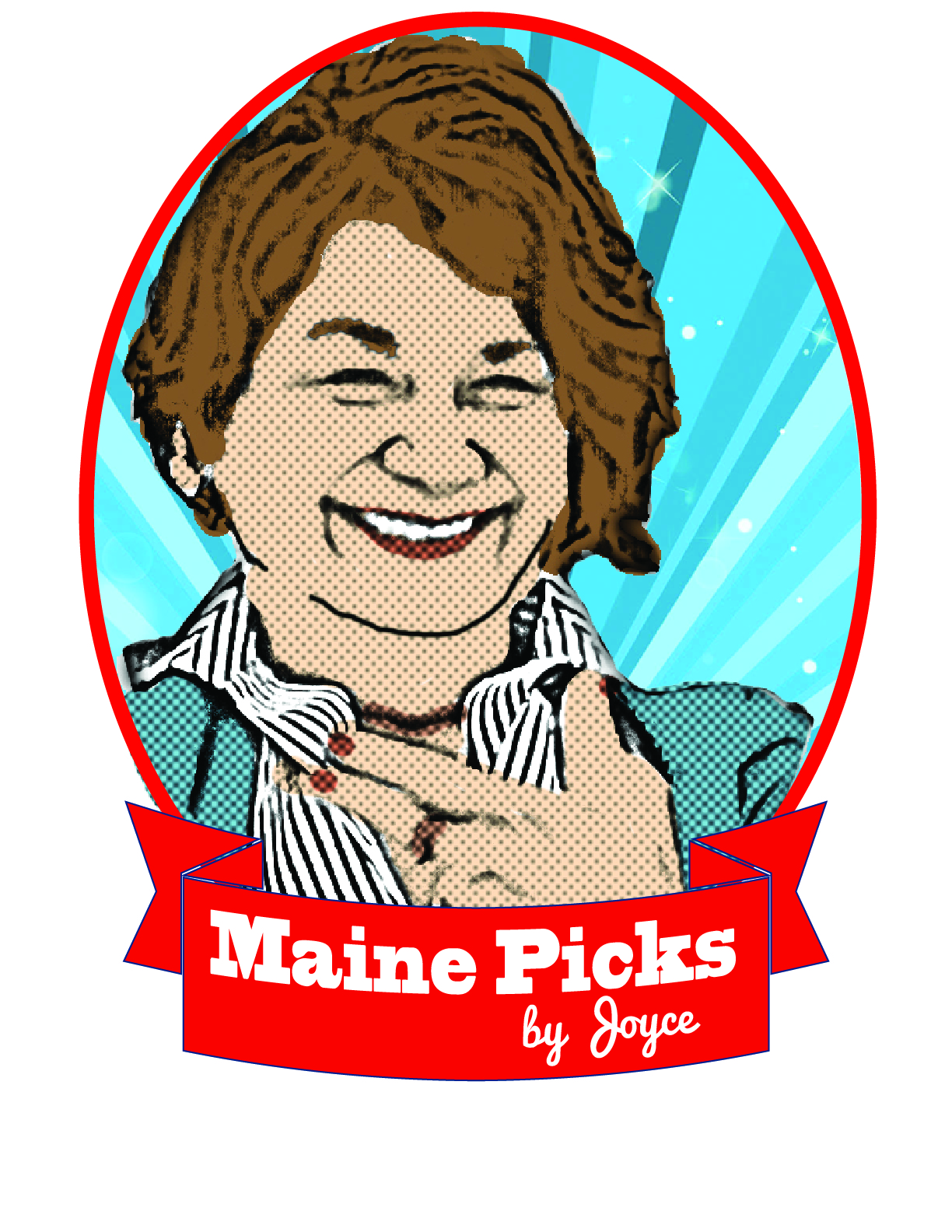 Keep checking back .... I'm scouting more fun stuff for you to do and I'll post it here.