The National Association of State Personnel Executives provides a collaborative forum for State HR leaders to share effective leading practices.
---

Registration is now open for the
NASPE Annual Meeting
July 15 - 18, 2018
The NASPE Annual Meeting is where state human resources professionals and industry partners gather to exchange time, resources, strategies, solutions, and more.
Over three days of learning, growing, and finding inspiration, attendees are equipped with a year's worth of support in their daily responsibilities as leaders in the field of human resources.
---
States really stepped up their game this year in recognizing the hard work and dedication of their state employees! Check out some of these activities and get some ideas for 2019.
---
The Nominations Are In for the 2018 NASPEs Awards!
These awards highlight the innovative leadership practices either with an individual's lead or with a cutting-edge program. The NASPEs winners are recognized during the NASPE Annual Meeting each summer.
---
State Human Resources Directors Seek to Address Workforce Challenges
Focus groups explore policies to help find and keep quality workers
To learn more about the viewpoints of state HR directors, The Pew Charitable Trusts partnered with the National Association of State Personnel Executives to hold focus groups with association members in early 2017 in Washington, D.C. The 19 participants came from 18 states; all held senior human resources positions in their state's government. The discussions concentrated on the major workforce challenges facing state governments, including how to appeal to and engage younger workers and the role that retirement benefits play in recruitment and retention. The HR executives talked about the resources they need to be successful and the strategies they use to meet their states' staffing needs.
Among the key findings:
Compensation levels pose a major challenge to recruitment and retention, particularly for in-demand expertise in fields such as information technology and healthcare

.

Younger workers are seen as placing greater importance on quick career advancement, professional growth, public service, community, and work-life balance than do prior generations.
Retirement plans may not initially attract most workers to public service, but these benefits can help retain older workers and those with longer tenures.
Providing more financial education, savings portability, and worker control over investment choices are ways to make retirement benefits more attractive to employees, but the executives raised concerns about the efficacy of each concept.
Read the full issue brief here.
---
Veterans who are disabled, who served on active duty in the Armed Forces during certain specified time periods or in military campaigns are entitled to preference over others in hiring for many state government jobs.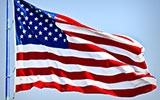 ---
---

Twitter Updates