Webinars
NASPE leverages its expertise to partner with leading-edge companies to host webinars on issues state government HR leaders have identified as important. The convenience of learning from the best and the brightest right from your office and getting the interplay between presenter and audience is a cost-effective way to stay in front of today's issues.
Upcoming webinars:
How States are Tackling the Toughest HR Challenges
Thursday, June 1, 11:00 am Pacific/ 2:00 pm Eastern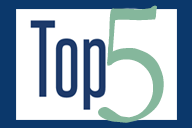 Aggressively acquiring, retaining, motivating and rewarding talent are all main themes of NASPE's 2016 Top Five Issues Panel Discussion Paper. While some human resources professionals at the State level continue to be plagued by these issues, others are tackling these issues head on.
Join NEOGOV's Webinar "How States are Tackling the Toughest HR Challenges" and find out how State HR professionals are:
Using data to improve their talent acquisition process
Improving retention rates with individualized branding during onboarding
Motivating and recognizing talent with cloud based performance solutions.
After registering, you will receive a confirmation email containing information about joining the webinar. Brought to you by GoToWebinar® Webinars Made Easy®
This Webinar is brought to you by NEOGOV. NEOGOV is a corporate member of NASPE, but NASPE does not endorse products or services.
---
Recent webinars:
Employee Engagement
Webinar - Monday, November 14, 3:00 pm - 4:00 pm ET
Building a Culture of Employee Engagement in State Government
To view meeting slides, click here
.
These are tough times for the public sector. Across the nation, heated budget battles and rhetoric about the size, function, scope, and effectiveness of government have generated criticism not just of the public sector, but also of the public servants who deliver government services.
State governments are therefore under enormous pressure to maintain and improve performance, while at the same time doing more with less.
One proven response to this leadership challenge is to improve the level of employee engagement. After all, the primary resource we have in state government is talent. If our people are engaged and perform well, government will also perform well.
Empirical research has clearly and convincingly shown that improving employee engagement will drive higher levels of individual and organizational performance. Improving engagement in government results in:
• Higher rates of success achieving strategic goals;
• Better employee retention;
• Higher levels of customer service;
• More innovation; and
• Less sick leave and lost time due to work-related illness and injury.
The state of Tennessee has been a leader among state governments in recognizing the need to measure and focus on employee engagement.
This session will focus on:
• What employee engagement is and why it matters, particularly in government;
• Why measuring employee engagement is critically important, how to measure and analyze the level of engagement, and how to act on the results;
• What public sector organizations have done to improve - and sustain - engagement;
• Building a culture of engagement in state government;
• The role of HR in improving engagement; and
• What the state of Tennessee is doing to measure and improve engagement.
Presenters:
Rebecca Hunter, Commissioner of Human Resources, Tennessee; member of the NASPE Executive Committee
Bob Lavigna, Director, Institute for Public Sector Employee Engagement, CPS HR Consulting; author of Engaging Government Employees